Training in line with your goals and your expertise
We offer a unique approach that combines cutting-edge expertise, field experience and knowledge gained from thousands of professionals to offer support and guidance that is efficient and adapted to your business environment.
Here are training trajectories for standard profiles to show you some possible training paths.
We know each professional, each organization, each team is unique. Our experts will propose an optimal and customized trajectory.


Retail sales
Many possibilities are available to you.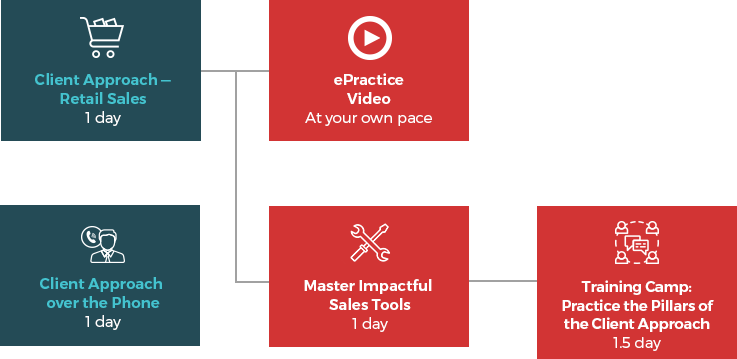 Consulting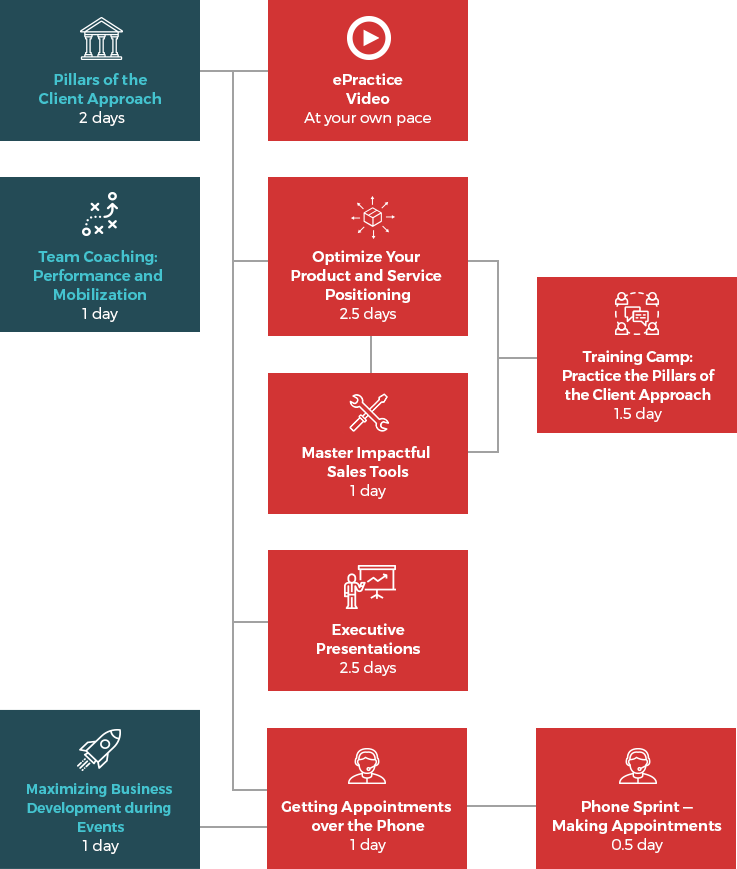 Specialized
product sales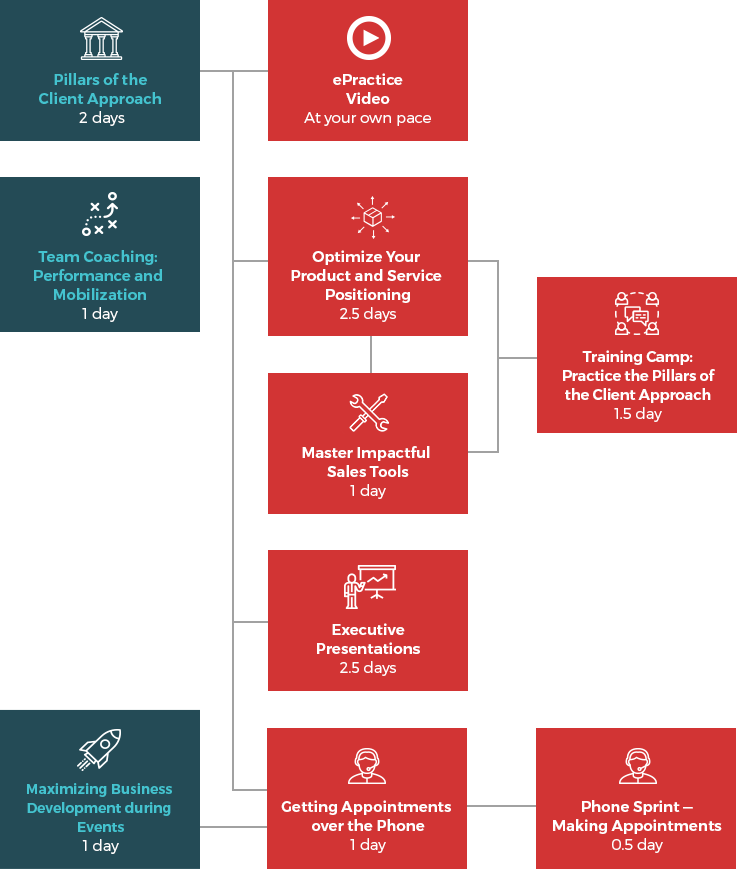 Managers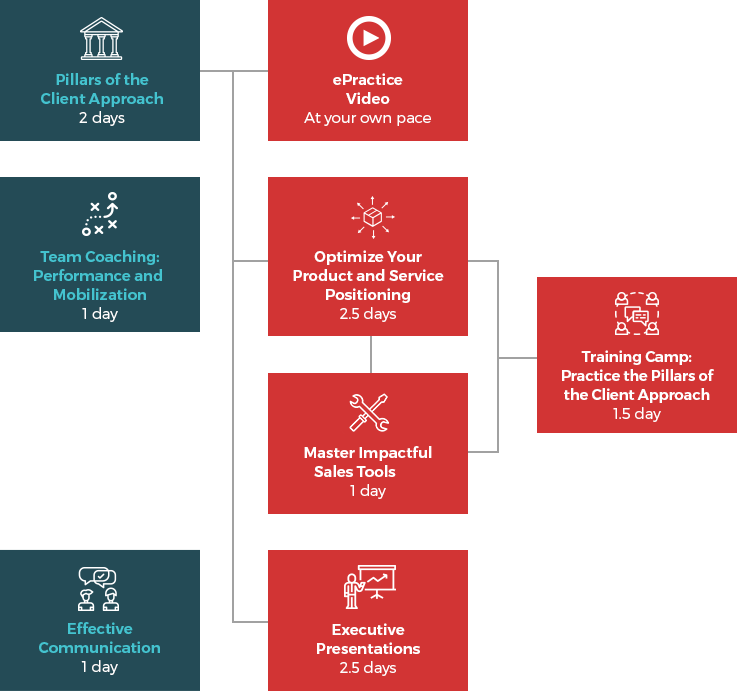 Phone approach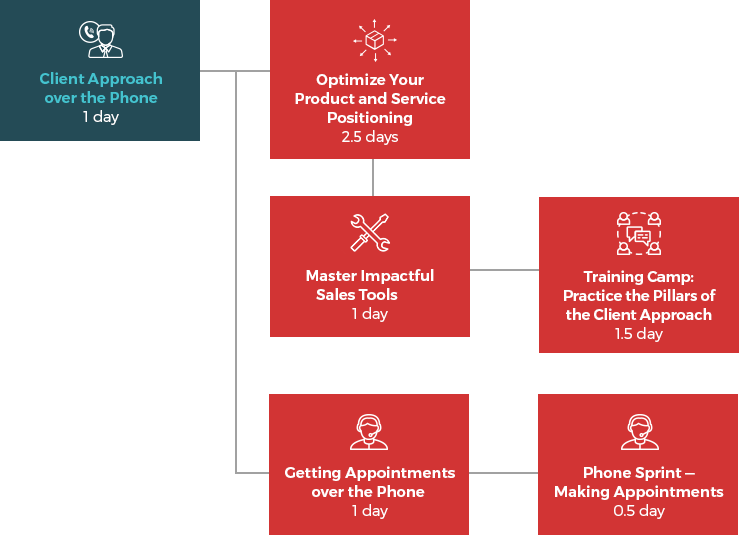 In-class and online training intensives
Associated practical workshops
Our ePractice, specially designed by Tremplin, is the perfect way to practice and integrate the concepts learned during our Pillars of the Client Approach course. It enables you to practice and master the subtleties of the client approach at your own pace, in an interactive environment.
You are investing valuable time and money in your learning process. That is why, at Tremplin, our training courses are certified by several organizations: Emploi Québec, Barreau du Québec, Chambre de la sécurité financière, Ordre des arpenteurs-géomètres du Québec and Ordre des conseillers en ressources humaines agréés.